HOW IT WORKS
Register online (free of charge) so we know who you are and where to send your money.
Log in at any time to issue a Legal Demand.
Pay $35* for an email Legal Demand or $40* for a post and email Legal Demand.
For larger debts, you can authorise us to negotiate a payment plan with your debtor (with the minimum instalment amount to be decided by you).
*All prices are quoted exclusive of GST.
We issue the Legal Demand on lawyer's letterhead to your debtor anywhere in Australia instantly and send you a copy.
Click here to see a sample Legal Demand.
If you authorise us to, we will invite your debtor to offer to pay the debt by instalments at no additional cost to you.

We electronically remit to you debtor payments within 7 days of receipt.
At any time from your client portal you can see the repayments and the outstanding amount of the debt.
If we don't receive payment (and mostly we do), we'll assess the available options (free of charge) and recommend the most cost-effective course of action.
We will provide a no-obligation quote for the work involved and an estimate of what costs you can recover from the debtor.
You then decide if you want to take the matter further.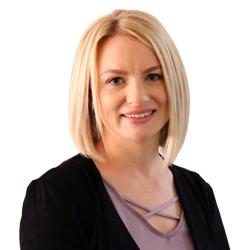 HAVE A QUESTION?
Check out our frequently asked questions or contact us today on (08) 9220 4440.
WHY CHOOSE US
Why you should engage a lawyer instead of a debt collection agency?
It's more effective
When debt collection agencies demand payment, professional debtors know that they can't take legal action to enforce your claim. Only a lawyer can offer this service.
It's cheaper
We don't charge hefty commissions or hidden extras on top of our fixed fee. If your debt collection agency can't collect your debt, they'll tell you so see a lawyer or hire one on your behalf. You'll probably end up paying both!
One stop shop
Unlike a debt collection agency, we're licensed to provide legal advice – so if something crops up, we can help.
Upfront Fixed Fees
We will tell you exactly what it will cost and how much you can expect to recover from the debtor, arming you with the information to decide whether a debt is worth pursuing.
Convenient
Instruct us on new matters and keep track of the progress of existing matters with our easy-to-use website.
INDUSTRIES
Get PAID is suitable for trade and commercial debts. Some of the industries we can help are:
Tradies and Builders
Plumbers, electricians, painters, air-conditioner installers, repairmen, gardeners, bricklayers, pest-controller, mechanics and others.
Schools and Educational Institutions
Professional and ethical collection of tuition and related fees.
Small Business
Advertising agencies, agribusiness, architects, wineries, breweries, transport and delivery services, manufacturers, accommodation providers and others.
Professional Services
Accountants, lawyers, migration agents, consultants, medical services, veterinary services, real estate agents and brokers.
Accountants
Collect debts on behalf of your clients or deal with your own slow payers.
Strata Companies
Collect strata fees quickly, easily and cost effectively.
Local Government
Collect overdue rates quickly, easily and professionally.
Insurance
Collect debts quickly, easily and with a clear focus on maximising returns and minimising costs.
Insolvency Practitioners
Collect debts owing to companies and individuals who have entered insolvency arrangements.
Funeral Services
Professional and ethical collection of debts due from deceased estates.
Your online form was so quick, simple and easy to use. Thank you for providing such a seamless service.
Jack Dickens - Dickens Painting & Decorating
July 12, 2019
Hi Nigel, I confirm that we have received the funds from the debtor. Thank you for your assistance.
Mr A (construction)
July 9, 2019
We have employed Nigel and your company for a number of Debt Recovery jobs now. We will employ your company on all our jobs owing us money as we have had a great experience with you, now and in the future.
Thank you Angus, a great result
Mr H - Education
June 7, 2019
Thanks guys it was really great meeting with you to discuss the non paying client, we felt very confident in your GPC and services. I really think they knew they had no defence and it would have been embarrassing for them to pursue knowing I had great lawyers behind us. Thanks again
Aldo Misiani - Engineering Services
May 3, 2019
Thanks for your help. I was actually going to email you to tell you I'm loving the new site! Much easier – and cheaper which is always a bonus!
Ms P - Construction
April 12, 2019
Love the web portal. Very user friendly. Will be sending our debt collection notices through your system forever more.
Hi Angus, Just to let you know that [the debtors] have sent me a remittance for payment of this debt. Thank you for your assistance.
Ms D - Construction Supplier
November 28, 2018
Dear Angus, thank you for your assistance with this matter. I advise that the customer paid the outstanding amount yesterday.
Thank you Angus [The Debtor] has just phoned and paid into our bank account the total monies owed. Please close this account !
Thanks James, [The debtor] has now paid in full.
Helpful without being pushy, giving options without bias. A good outcome! It appears that an efficient system has been established.
Fast, efficient and friendly service – will definitely be using Birman and Ride for all debt recovery issues in the future.
Hi James Can you please close the file for [the Debtors] as they have paid in full directly to [us].
Thanks Nigel, appreciate your help.
Compliments on your web site, products and timeliness. You are an easy company to work with.
Woah, what a quick turnaround! Thank you so much for your assistance.
This is exactly the result I was hoping for and due to your assistance was achieved. Thank you again.
We got paid! Thank you for all your assistance in this matter.
Just to let you know that [the debtor] has recently paid the balance of their account! Thank you for your services and will get in touch with you next time.
Hi Nigel, Just to confirm that I finally received full payment from [the debtor] for all outstanding invoices. Thanks heaps for your assistance in settling this matter.
I can confirm that we have received the payment. Thank you all for your help.
We have received payment in full overnight from [the debtor]. Thank you for your help.
Just to let you know I have received full payment of this account! Good work!!
Excellent service and Nigel always very efficient and happy to help.
I am pleased to tell you that [the debtor] has paid their account. I might just have another one for you soon!! Many thanks for your help.
[The debtor] has paid. Many thanks
W have received a payment arrangement for [this debtor]. Many thanks
Our company recently engaged the services of Birman & Ride for the first time and found them to be extremely professional and efficient. A great outcome for our company.
Thanks for all your help regarding the collection of monies from [Debtor]. I am pleased to advise that they paid in full yesterday.
Hi Nigel, I have received payment in full for the outstanding debt from [the debtor] on Friday. Thank you for your help.
You were very helpful, patient and accommodating with my legal matter.
Thank you for sending the demand letter.  The client was in contact with us within the hour & has paid the account in full.
A very good outcome with both debtors now having paid after a frustrating 12 – 18 months. I can not speak highly enough of your company and your own involvement in this. Everything you personally did was of the utmost professionalism and your service was exceptional, all wrapped up inside a week.
Hi Nigel, Thank you for your demand letter – we glad to advise we received a response today agreeing to a monthly payment of $500, which we have accepted. Thank you.
Hi Cheryl, Just a quick update, that we have received the payment from this debtors. Thank you very much for your help.
We have received a partial  payment with a promise of the balance in early November – so at this stage we are happy with that.
[The debtor] replied this morning saying that they would transfer the payment by the end of the week. Thanks for your help.
Yes thank you.  The letter sent them into a flap.  At this stage we require no further action
[The debtor] came to an agreement and he has now paid. Thank you very much for your assistance as we would not have had this outcome without you.
Hi Cheryl $$ has been received, thank you
Hi Cheryl, thanks for the reply. [The debtor] received your email and has paid off the outstanding amount other than 5k which he is paying today. Thanks for your help in the matter. I've recommended you to a few of my other suppliers who have bad debts.
We have received full payment from [Debtor]!
VIEW THE LATEST
FROM OUR BLOG
NEED TO TALK?
Our bright and highly trained team members will anticipate your needs and exceed your expectations.
ONLINE ENQUIRY
We will respond to your online enquiry within one business day
Online enquiry
GET STARTED
We will issue Legal Demands on your behalf so you can Get PAID
Register now